The second project of the new San Siro stadium
'Gli anelli di Milano' (The rings of Milan) is the proposal made by the consortium CMR Sportium + Manica
The conference during which were unveiled the two final projects for the construction of the new San Siro Stadium (given the impossibility of renewing the current venue) has just ended, attended by Inter Milan and AC Milan executives but also many champions of the past: in addition to the proposal of Populous studio, there is that competitor CMR Sportium, an Italian-American consortium headed by the architect David Manica.
The two projects differ first of all from the shape of the new stadium: the Populous parallelepiped is contrasted by the classic oval shape, which literally takes the name 'The two rings of Milan' because of the two rings that intersect and give sense at the structure, to symbolize the destiny of the two clubs. On the external facades of the stadium there will be the faces of 16000 fans of Inter and AC Milan, who, like a huge mosaic made of pieces about 1 square meter in size, will make up the external part of the stadium. Another very scenic detail concerning the external part is that of lights and colors, given that the system will be customized, consisting of panels that can change color depending on the team that will play: black and blue during Inter home games, red and black for AC Milan.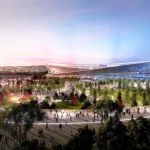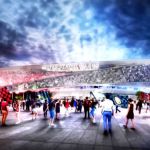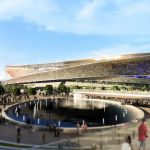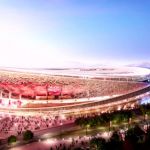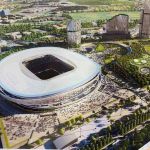 The former San Siro grass will play a fundamental role in the presentation of the project, which will be romantically preserved intact and reused above the commercial area that will rise next to the stadium, where anyone can play while remembering the past.
In addition to the quite implicit speech concerning the position of the seats, closer to the grounde with a decidedly better vision than the current one, also the CMR + Manica project has based a lot on the keywords 'eco-sustainability', 'acoustic' and 'green': in fact, near the new stadium, with a lower noise impact due to the surrounding neighborhoods, shops, two museums, a large park and 10 hectares of gardens will rise.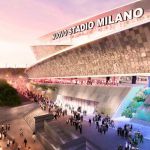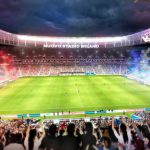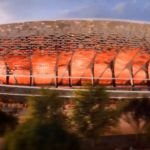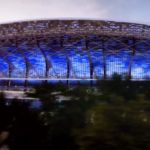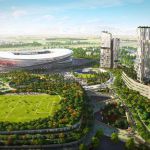 The response of the Municipality of Milan to the public utility declaration of the project is expected by October 10th, then the two teams will choose between the 'Rings of Milan' and the 'Cathedral' of the English studio.