The story behind the Ronaldo 'The Phenomenon' birthday
September 18th or 22th, 1976?
The Twitter profile of the UEFA Champions League this morning published his personal best wishes to Ronaldo Nazario, with goals and dribblings made with the jerseys of Real Madrid, Inter Milan and PSV. All his former teams did not do the same, not even a video or a tweet to thank the Phenomenon and wish him a happy 43rd birthday. nss sports, through our Instagram profile, have published one of his most famous photos with the Barcelona shirt made by Kappa, but the reasons why no one of his former clubs - including Real Valladolid of which Ronaldo actually holds 51% - wished him well is a little more complicated.
James Mosley, author of 'Ronaldo: the journey of a genius' told detail of the life of the Fenomeno. The Brazilian was born with absolute certainty on September 18th, but due to bureaucratic backwardness, his father Nélio Nazário de Lima and his mother Sônia dos Santos Barata registered him at the registry office only four days later, the 22th. The father could then declare that his son was born four days earlier but did not, to avoid a fine imposed by the laws of Rio de Janeiro.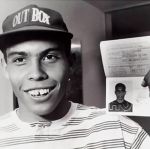 The diatribe on the "real" date of birth is repeated every year in these days. Further doubt about when to wish good luck to the Fenomeno makes us born Wikipedia, which in the Spanish, French and German version indicates 22 as the date, while the English and Italian edition prefers 18 September. This is not a case of voluntary error, as happened in the past with Taribo West and Luciano - Eriberto at the time - and the player himself thought about dissolving the doubts. Ronaldo today did not publish the classic message of thanks as it had happened last year on September 22th. Also on his Facebook page, Ronaldo has indicated as his birthday the one in which he was registered at the registry office, indicating however the year 1977 and not 1976. A small lie, dribbling to aging.