Nike has dedicated a building to LeBron James
It's the sixth structure located in the Beaverton's Nike World Headquarters
The newly built complex at the Nike World Headquarters in Beaverton, USA, will be called LeBron James Building. It was the same American brand that revealed it through a brief statement, but the news began to circulate on internet especially after the post of the NBA champion, amazed, excited and honored for having received such a recognition. Two times winner of a Olympic gold medal, three times NBA champion and four times MVP NBA, the Lakers' star and first pick in the 2003 Draft signed is a Nike athletes for 18 years ago before perfecting, in 2015, a lifetime contract.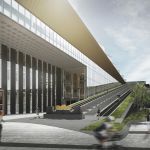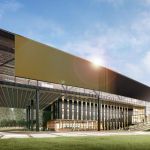 This is the last building, the sixth to be exact, of the campus located into the Nike headquarters, in Oregon. A project started in 2015 (designed by Seattle Olson Kundig in collaboration with Mortenson Construction), a huge investment that embraces sport and science. The LeBron James Building will host the Nike Advanced Innovation team, a true state-of-the-art sports research laboratory composed of scientists, designers and engineers, who collectively focus on inventions such as products and services that improve the lives of all athletes.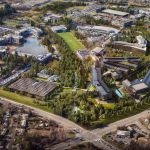 Services include a complete NBA-sized basketball court, a 200-meter drag track, a 100-meter straight, an artificial turf training ground and a 15.33% inclined ramp just outside the building, yes extends over 500 feet and offers athletes a valuable opportunity to train on a campus without natural hills. James's building, along with the previously announced Serena Williams building, should be inaugurated in 2020.