adidas is the new Boca Juniors' technical supplier
After 23 years the historic partnership between the Italian club and Nike will end in 2020
Already two months ago we talked about the first official frictions between Boca Juniors and Nike, when the Argentine club had publicly announced that did not want to renew the contract with the American brand, expiring in December 2019. A few days ago, instead, we presented the new Home and Away kits signed by Nike, already imagining that, in addition to being worn by Daniele De Rossi, they would have been the latest products from the Beaverton company.
Now, however, another important and decisive step has arrived in this sporting soap opera, given that the Boca Juniors Assembly of Representatives expressed (108 votes against 42) in favor of the historic change of technical supplier, given that Nike was the Xeneizes' official sponsor for 23 years, being in fact one of the most long-standing partnerships on the world scene.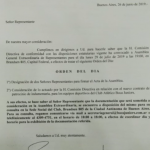 The fundamental reason that has convinced everyone is the fact that Boca Juniors will perceive from adidas more than the historic rivals of River Plate: the agreement in fact provides for an annual amount of over 10 million dollars, much more than the 6.5 currently paid from the German mark to the Milionarios. But there's more, given that thanks to the new contract Boca will earn more money thanks to the royalties derived from the local market but above all from the foreign one, where it can finally expand and assert all the prestige of its brand, in the USA and in Europe. To this will be added also 3 million cashed at the time of the signing, $200.000 for the Bombonera museum store exploitation and $90.000 for the development of a serious marketing policy.
The contract will last ten years (2020-2030) and will also cover the women's team, the academies' teams and the lifestyle collections, as well as providing very rich bonuses if the Boca will win some titles, locally or otherwise.
For the Azul y Oro team it will be a comeback with adidas, already its technical sponsor in the 1980s and precisely from 1983 to 1992.