'Joga Bonito', the new Nivelcrack x Sounds Good collection
A mix of football and music that will go on sale on the day of the Copa America final
Years passes and 'Joga Bonito' remains the universal expression to indicate the spectacularity of the Brazilian Seleçao and its amazing show, a way of expressing freely and wonderfully coined in 2006 that can be compared to the performances of jazz musicians.
The structure of each team's play provides the background for the constant improvisation of the players. The jazz musician looks for an opening in the composition, where he will be able to toy with the arrangement, where he can poke holes in the structure, where he can play faster than the established beat or play notes that don't belong in the composition. He breaks the rules, because breaking the rules is fun, different, uncertain, and emotionally expressive.
With this relationship between football and musical culture (which includes Bossa Nova) in the head, the South Korean collective Nivelcrack has collaborated with the Sounds Good store for a collection inspired precisely by this splendid mix of positive vibrations. In addition to being presented in the special pop-up inaugurated on the streets of Seoul which will only be open on 5th and 6th of July, the capsule will then be on sale starting from 7th of July, the date on which the South-American squad will challenge Perù in the final of Copa America.
Two well-known graphic designers such as Angelo Trofa and Matti Vandersee also took part in the creation of the items (a football shirt, a bag, a pair of socks and a music cassette): the first dealt with the jersey pattern and the second with the crest appears on the uniform, entirely blue.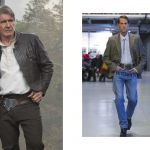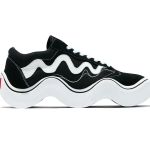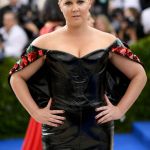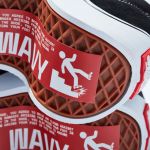 The 'Joga Bonito' collection will be on sale on the Nivelcrack online store.