The conspiracy theories of the 2019/20 Serie A
A former Napoli on the Juventus bench, a former Juve on that of Inter: do you think everything is ok?
If something of what's happening in Serie A lately sounds weird, don't worry: you're not going crazy. Today you will probably hide behind phrases of circumstance to avoid being pointed out as the "flat earth people" of football, to avoid being teased by an article on Lercio.
No, conspiracy theorists, you are not alone. And you are damn right. Sorry for those who at this point have begun to think about referees, match-fixing and "Team X steals": it's not of this type of plots that we are talking about.
Our plots took place in the light of the sun, and for this reason they are more subtle. Their announcements made so much fanfare that they obscured what was behind them. Seriously: do you really think that Sarri at Juventus is something normal, that respects the established order of things, that it does not violate any law of the cosmos? Mistaken. A whole truth is hidden beneath a carpet of cigarettes.
Here then are the best conspiracy theories for the next season, explained, analyzed and justified. And even the most skeptical will eventually be forced to think again.
# 1 Sarri to Juventus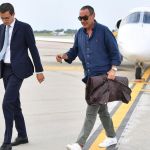 Conspiracy theory: he wants to sabotage Juventus from within to change the motto
Conspiracy level: 8/10
Opportunity to be discovered earlier: 3/10
Media impact: 10/10
After all the talk about the building to be conquered, after the famous gesture of the middle finger and after all the media weight of his Naples against power; after all this, we said, how can Sarri join the enemy? Simple: it has a precise plan.
According to this theory, Sarri would have said yes to Juventus only to create a team that plays well but in the end does not win any trophy. Through a mathematical study of match/ calendar/goal combinations, the former Chelsea coach will ensure that the bianconeri in April are in the running for all three competitions. Then he will sabotage the key matches through his loyalists, who arrived in Turin during the summer market session to help him (there are rumors of an own goal by Hysaj in the Champions League final).
In the end Sarri will be unmasked and exonerated. But before he is removed from the Continassa, he will shout: "Play good football is not important, it's the only thing that matters".
#2 Fonseca to Roma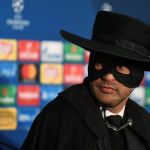 Conspiracy theory: he wants to destroy the team that destroyed his Shakhtar's dream
Conspiracy level: 9/10
Possibility to be discovered earlier: 2/10
Media impact: 8/10
The password is only one: revenge. Fonseca would have accepted AS Roma's proposal to avenge the elimination of its Shakhtar during the 2017/2018 edition of the Champions League. A defeat that still burns for the Portuguese coach, convinced that his team could have even arrived in the final that year.
Fonseca, unlike Sarri, will try to destroy Rome right from the start by taking advantage of the storm unleashed by Totti and De Rossi's farewells. In the pre-match press conference of the first day of the championship, the coach will present himself in front of journalists dressed as Guy Fawkes and will say the following words: "I'm the result of what was done to me. It's the fundamental principle of football: with every line safe by Bruno Peres there is an equal reaction to the opposite".
#3 De Rossi and Totti farewells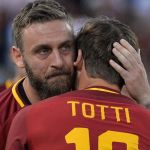 Conspiracy theory: recovering Rome with popular support
Conspiracy level: 7/10
Possibility of being discovered earlier: 5/10
Media impact: 9/10
In conspiracies usually everything is connected, every single event is part of a larger puzzle designed specifically to fool us. In this case two exceptional reptilians, Totti and De Rossi, would have left Rome specifically to... destroy the Pallotta leadership.
Yes, AS Roma is bombed on all fronts. And yes, if you are wondering, the two former flags agree with Fonseca: after the press-bomb conference of the coach, Totti and De Rossi will come out and discredit Pallotta, in an attempt to buy Roma by exploiting a popular uprising. The newly formed company of the two captains, called A.O. Corporation (where A stands for "Americans" and O stands for "outrageous"), will therefore try to take the majority shares of the company to return AS Roma to the Roma fans.
#4 Conte to Inter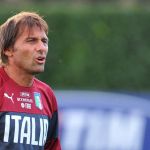 Conspiracy theory: abandon the team on the most beautiful after deluding it
Conspiracy level: 5/10
Opportunity to be discovered earlier: 3/10
Media impact: 7/10
Come on, this is even more obvious than the others. Conte, bianconero in the soul, joins the cause of one of the historic rivals of Juventus and declares he wants to aim for the Scudetto. Does it sound strange to you?
Conte's plan is as complex as it is brilliant: he will do a great job until December, even trying to win the title of winter champion. When things will be at their peak, when players would be ready to follow him even in battle, something resounding will happen: Mancini, agreeing to bury a team that sent him away without too many problems, will resign as manager of the national team a few months after the European and will invite Conte to sit back on the Italy bench after having secretly prepared the blue team at the 3-5-2 mode.
Conte obviously will accept the assignment in the name of the Italian people, justifying everything with patriotism but effectively abandoning Inter January at the mercy of nothing, without a coach who was at the center of the team's revival project.
#5 Giampaolo to AC Milan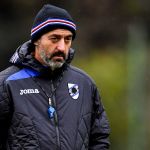 Conspiracy theory: old fan-like rusts and a cold revenge
Conspiracy level: 7/10
Possibility to be discovered earlier: 2/10
Media impact: 9/10
The whole mess between minor Tuscan clubs and Ligurian beaches between vipers and viperettes was oriented towards one goal: to go to AC Milan. Everything finally went in his place, Giampaolo also managed to deceive Berlusconi with the story of the 'beautiful game'.
We fell for it, and he is now laughing under his mild appearance, which hides behind him a deeply obscure, deeply calculating character. And deeply interist.
It was he himself who declared that as a young man he was a supporter of Inter, and now he has the opportunity to make up for it. But Giampaolo is an idealist, he does not want practical and long-term destruction, he prefers annihilation as fast as it is symbolic. At the first available derby, the surprise Rossoneri coach abandoned his 4-3-1-2 to field the team with a reckless 2-2-fantasy. The only real purpose: to redeem that 6-0 in the derby almost twenty years ago, making Milan suffer a greater deficit.
Bonus - Buffon's return to Juventus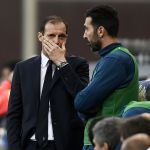 Conspiracy theory: response to plot No. 1
Conspiracy level: 10/10
Possibility to be discovered earlier: 1/10
Media impact: 8/10
According to a counter-current of thought, Juventus in the meantime would have already "taken" Sarri and for this reason it would have called Buffon back.
Thus, after having forced the former Napoli coach to wear the Juventus suit on the sideline for a month, the bianconeri will proceed with the exoneration entrusting the bench to Buffon, who would re-establish the Allegri management principles. Because winning is the only thing that matters, even when it comes to conspiracies.