PUMA is the new LaLiga's Official Partner
The German brand continues his growth, becoming the technical supplier of the Spanish leagues
PUMA's great expansion campaign continues, because of the great announcements of this first few months of 2019: after the new partnerships with NBA and Formula 1 and the signing of the maxi contract that will bind it from next season to Manchester City, the German brand made official having signed a long-term agreement with the top Spanish league, becoming Official Technical Partner not only for LaLiga Santander but also for LaLiga 1|2|3.
About this agreement, PUMA will take the place of Nike and produce balloons and other official products for all the matches in both tournaments: the Spanish Primera Division has 2.7 billion viewers in 183 countries and more than 80 million followers on social media, confirming itself as one of the most important league in the world, which is living exponential growth. Precisely for this reason the offered showcase will be immense and the possibilities to grow together endlessly.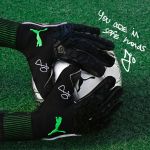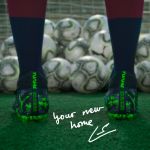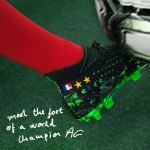 PUMA in Spain already has a large colony, including clubs (Girona and Valencia, but only starting next season) and great players (from Griezmann to Oblak through Suarez, Umtiti and Lo Celso).
As stated by Johan Adamsson, Director of Sports Marketing at PUMA:
"We are extremely proud of this partnership with one of the, if not the best, soccer league in the world. The ball is the most essential element in football and this sponsorship is a symbol of performance. LaLiga sees challenge to some of the best teams and players of the world, and this is another step forward in our efforts to reach "No Football without PUMA" and guarantee global coverage even more important for our brand".