The Mazembe new shirts
Inspired by the club crest
Before the 2010 FIFA Club World Cup, very few had heard of the Congolese team, Mazembe.
Founded in 1939 and based in the city of Lubumbashi, in that edition of the Club World Cup it managed to reach the final - the first team affiliated to the African confederation to succeed - but was defeated by Inter with Rafa Benitez on the bench, just arrived on the bench of the Nerazzurri 3-0.
The TP Mazembe has recently unveiled the new kits (home and away) for 2019. The pattern chosen by the newborn Sogam Sportswear, the new sponsor of the Congolese team, is inspired by the club's emblem: a crocodile.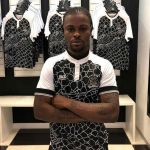 The home shirt is characterized by the pattern that recalls the crocodile skin in black, both on the front and on the back, while the sleeves remain white with black ends. The collar has two buttons.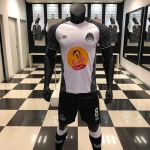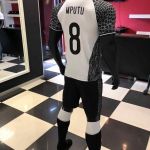 The away shirt is completely white except for the sleeves, black with a motif always inspired by the skin of the big reptile symbol of the club.