Pep Guardiola will design new Man. City kits
He will also handle shorts and socks
We talked to you many times about how much Pep Guardiola is appreciated as well as how he manages to make his teams play even for the taste he has in dressing up.
Manchester City and PUMA, after signing a £ 650 million sponsorship contract for the next 10 years, have asked the Citizens manager and his collaborators to help the PUMA designer team design the next season's kit. It should be presented next July 1st.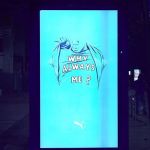 The City CEO, Ferran Soriano, revealed this. Guardiola and his team have been involved in different aspects of the new kit design:
"Pep and all the staff members are interested in the technical aspects of the jersey and the training kits. They will be fundamental choices such as the weight of the shirt and the response it will have to heat and sweat, we will not affect the colors, will count only the details technicians"
The managing director of PUMA, Bjorn Gulden, also wanted to underline how Pep's contribution is fundamental in this particular area:
"Functional fabrics, compression, wearability, materials: the coaches who played know everything because they play and are very attentive to the requirements ... I think Pep is a perfectionist in what he does"
When Gulden and Guardiola met, together with the other staff members, the CEO of the German brand was able to check on their skin when Pep is a fan and a football fanatic:
"I was extremely impressed, talking to him about the development of the project was incredible."
Now we just have to wait for July to find out if Pep has managed to do well as a designer.