Starting from 2020 Nike will be the official MLB sponsor
Nike replace Majestic Athletic and the historical collaboration with New Era
After the partnership with NBA, starting from the 2020 season, Nike will produce the uniforms of the third major American sports league, the MLB. In 2016, a pre-agreement was signed with Under Armor, who then backed out due to economic problems and paved the way for Nike, which for 10 years will be responsible for the complete supply of the 30 Major League franchises. The collaboration will be total and will also include the promotion of the image of the American and National League teams and over 500 players already sponsored by the swoosh, among them probably the best player in the league, Mike Trout, but also George Springer , Stanton, Baez, Arenado and the two top pitchers Scherzer and DeGrom.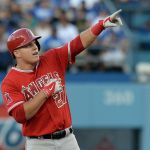 Nike will design the on-field while the distribution of the products and the apparel for the fans will be entrusted to Fanatics, a company born in Florida and already a partner of the other major American leagues.
Nike has long dominated the diamonds of MLB but this agreement reverses the course and a conservative image of baseball uniforms. The design of the uniforms will probably not change but the swoosh will appear on the jerseys, inevitably characterizing them and modifying their image, something that did not happen with Majestic, the current official sponsor of the league and whose logo did not appear clearly on the uniforms but only inserted on the left sleeve.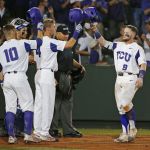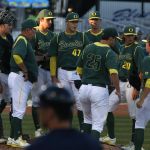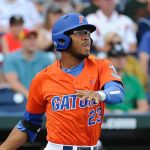 The biggest change, for reasons of notoriety, involves the caps, historically produced by New Era, widespread throughout the world and the only true element that spread the culture of the diamond even outside the United States.
This agreement also has an explanation in the process of extra-American expansion of the MLB brand, which symbols are constantly exploited in Europe unconsciously, but used by fashion houses and strangers to the game. The game that will be played next season in London, the first in Europe, is a further confirmation of the attempt to leave the American boundaries.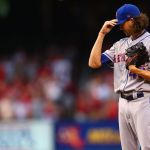 The arrival of Nike in what Americans call "The Great Game" was greeted with partial enthusiasm by fans of a conservative sport like baseball. The uniforms will surely make a quantum leap in terms of technology and a variety of products, but the challenge in which Nike is thrown is not simple. Majestic represented the history of MLB, the company founded in 1976 from the 80s produced baseball clothing and since 2005 it was the only supplier for all franchises. In these years, while adapting to fashions, he had kept a respectful look at the distinctive elements of a sport strongly attached to its codes. The challenge of Nike is not so simple, it is not enough the unconditional trust that we tend to give a priori to the Beaverton brand, than to collect a not easy legacy.