The cyclo-fashion apparel by Angelo Trofa
In the last project of the designer for Rapha and the EF Education First Pro Cycling team
In the portfolio of Angelo Trofa, we have always been used to seeing many projects connected with the football world, like the collaboration with COPA for the Tibet national team shirt or the one with EA Sports for the most beloved football videogame, FIFA18. However, the London-based designer is experimenting a new field and has started working with Rapha, a cycling clothing and accessories brand, and over the weekend the official uniform of the EF Education First Pro Cycling World Cup team was launched.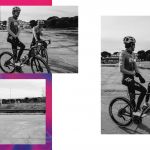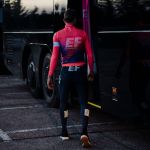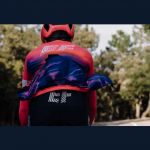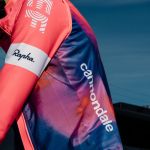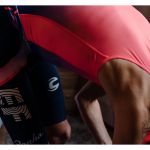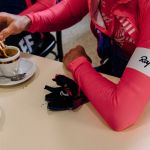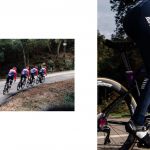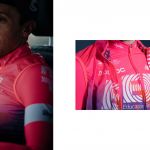 Rapha is a brand that works to modernize and give a new and more appealing identity to a sport that is experiencing a moment of downhill, bringing it closer to the new generations thanks to its products. The design of the official racing team uniforms, which will take part in the biggest cycling events of the year, such as Giro d'Italia and Tour de France, wants to be a manifesto of the team's personality. The project fits perfectly with the soul of the team and its riders, eccentric cool faces of this sport. From Taylor Phinney to Lachlan Morton, adventurous with a skate/surf style, but also Mitch Docker, an Australian with a funny 80s look.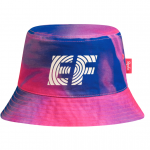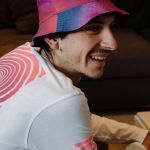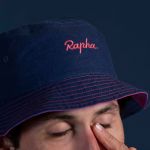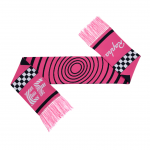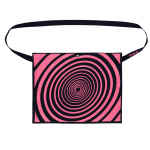 The race shirt can boast the classic design of the cycling uniforms, tight with zip, in pink and blue, typical colors of the EF team, with logos on the chest and on the short sleeves. The idea is to open up the sport to new followers, and try to modernise it, having too many sponsors dictating the name and look of the team feels old fashioned. The final goal is to have a fanbase - like for Football Clubs - that supports the team creating and has strong relationship with the cyclist.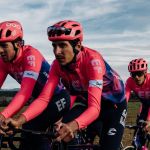 The whole collection consists not only of the racing shirt but also of shorts and all the other elements for professional equipment. There is also a full merch range, with perfect items also for non-cycling enthusiasts, such as the white long-sleeve with pink and blue shaded graphics on the back, the reversible bucket hat, a very fashionable item in the 80s cycling world, and also a supporters scarf, inspired by the football ones, the world from which the designer of this Rapha collection comes from. It's official, "Nobody looks this cool".
The collection is available on Rapha website