Two years of Euro Social Gvng
A new football jersey to celebrate "The Official Champions League of the Rap Game"
"The Official Champions League of the Rap Game" is played in the playgrounds, between the blocks, wearing Nike and smoking cigarettes. It has been playing for two years since Euro Social Gvng started its project, which seeks to unite under the same roof different ideas, different flags and, above all, different artists. The brand in the past two years has collaborated with the major Italian trappers, Sfera, Ernia, Tedua, Side, DrefGold, Rkomi, Izi and Enzo Dong have been part of the ESG's team, wearing jerseys dedicated to them, monochrome with customized crests.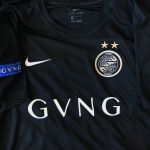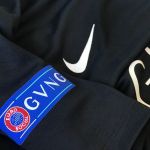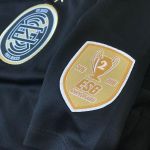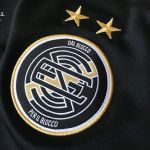 For the second birthday, was launch a celebratory version of his cult jersey was launched. Sports competition and spirit of belonging, are the values expresses by this shirt, in the typical black colorway, with two gold stars embroidered above the crest. On the left sleeve, the Champions League gold patch celebrates the two years of Euro Social Gvng street style. Nike logo and GVNG lettering are in white on the front.
From the block to the block, HAPPY BIRTHDAY.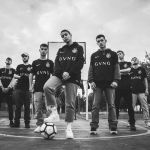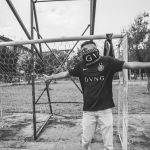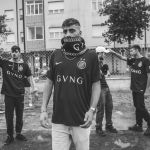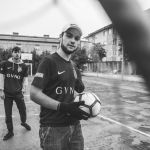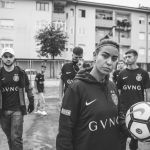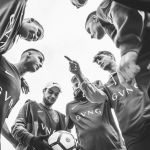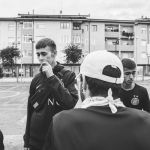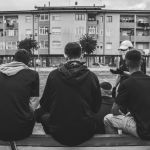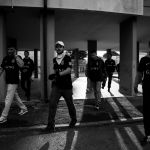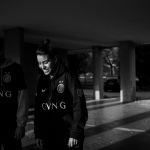 You can buy the tee on ESG's official website.