The future of world tennis stops in Milan
From Tsitsipas to Caruana, here are the eight players of the Next Gen ATP Finals 2018
The countdown is over: one year after the first edition, it's time for the top tournament for the Under 21 tennis players in the world, the Next Generation ATP Finals, again. The starting grid of the eight tennis players that will participate is full only from yesterday, when ended the mini qualifying play-off between only Italians that has given to Liam Capuana the wild card to enter. And then there was the draw of the two groups, with a ceremony decidedly more sober than last year, when the parade of half-naked soubrette had provoked legitimate controversy: after the knockout challenge will be played the semi-finals, on Friday, and two finals, on Saturday. Now everything is ready to start: after a quick review of the experimental rules that will be used (the 4 games sets, the no-let, the killer points etc.), it's time to learn more about the protagonists: they are young, they are very strong (there is no left-handed), and it's not so unlikely to find them, in the near future, in the World Top 10. Ah, the games will be broadcast by SuperTennis TV but also on Amazon Prime Video, while tickets are still available (there are various categories and depending on the chosen session) on the official website of the event and on Ticketone.it.
GROUP A
Stefanos Tsitsipas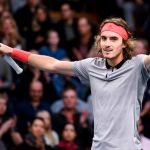 nationality: Greek
year of birth: 1998
ATP ranking: 15
best shot: one-handed backhand
Greek but of Russian origins, because of his mother, Tsitsipas is now an absolute reality. He is the favorite number 1 given the expected forfait of Alexander Zverev (who will play the Master 'of the seniors'), back from a 2018 absolutely exciting. One ATP title won, that of Stockholm two weeks ago, he also took also the final of the Toronto Master 1000, brilliantly defeating people like Djokovic, Anderson and Thiem. Even if he loves grass, he's particularly fearful even on indoor cement due to excellent serve.
Frances Tiafoe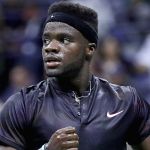 nationality: USA
year of birth: 1998
ATP ranking: 44
best shot: forehand
Close friend of Taylor Fritz, it was seen from the feeling that both showed during these early moments in Milan. Originally from Sierra Leone, Frances grew up in the United States but is a great lover of the red clay surface. Despite this, his best shots are serve and right-handed forehand, which combined with his natural cockiness led him to the top 50 entrance and winning of the Delray Beach ATP 250 earlier this year. As well as Fritz, he could turn out to be a very dangerous player if he manages to impose his style of play on the Italian hard court.
Jaume Munar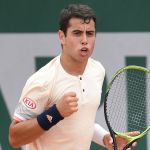 nationality: Spanish
year of birth: 1997
ATP ranking: 76
best shot: serve
Jaume Munar made it, he's the first player who grew up in the Rafa Nadal Academy to become a potential champion. Following the footsteps of his countryman (both are from Mallorca), the young Spaniard is back from a great escalation in this 2018, passing from the winnings of Challenger trophies to the first appearances of the most important tournaments. Despite his physical characteristics, he's a real fighter and perhaps his best skill is his mental estate. Hard court is certainly not its natural habitat, but he not start already defeated.
Hubert Hurkacz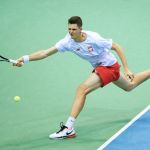 nationality: Polish
year of birth: 1997
ATP ranking: 85
best shot: serve
The Polish giant is the last tennis player to have snatched the pass for the Next Gen ATP Finals: he had only arrived ninth in the Race to Milan and has exploited the Zverev's forfait and the Shapovalov's withdrawal. Also for him the 2018 has been continuously growing, crowned with excellent performance in the Challenger circuit, some cameo in Slam tournaments and the recent entry into the Top 100. Although being far behind in the ranking, keep an eye on it because he has terrible serve and could use it very well, especially given the duration of the match by only 4 games.
GROUP B
Andrey Rublev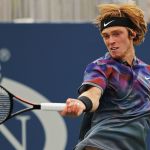 nationality: Russian
year of birth: 1997
ATP ranking: 68
best shot: forehand
One of the products of the incredible Russian school (along with peers Khachanov and Medvedev), is the only one who has already played the Next Gen ATP Finals, reaching the final of the last edition before losing to Hyeon Chung. 2017 was clearly the year of its consecration, as it has spent most of 2018 injured losing many positions in the ranking, also missing Roland Garros and Wimbledon. Now he has slowly regained its fitness but he's certainly not at the top of his level, but he's still very dangerous. Powerful and aggressive, he play hard with his right hand even if he does not have a very varied tennis yet.
Taylor Fritz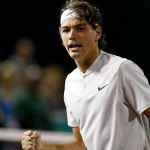 nationality: USA
year of birth: 1997
ATP ranking: 47
best shot: forehand
US tennis has long been looking for the heirs of Sampras, Agassi, and why not, also Roddick. And three years ago Taylor Fritz seemed to be the prototype of the tennis player of the future, because of his great start in the juniores world. But the growth of the 21 year old Californian has been a bit arrested, since at the time Fritz is still far from being able to beat the top players. But its 2018 was however very positive, and a surface like that of Milan (oh, for those who do not know yet, they play at Rho Fiera) could favor a lot his tennis style.
Alex De Minaur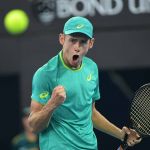 nationality: Australian
year of birth: 1999
ATP ranking: 31
best shot: backhand
Although on the identity card is Australian, De Minaur is 100% Latin: his father is Uruguayan and his mother is Spanish, but in Sydney has been able to grow alongside masters like Lleyton Hewitt who have helped him a lot. He's the youngest player in the tournament (also because there is no Denis Shapovalov, and it is a great absence), but he used to be precocious by nature. His 2018 was incredible, especially the first part: among his best skills there is certainly the physical one, but it's very fast, able to move very well on the field, never getting out of place.
Liam Caruana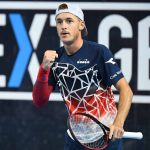 nationality: Italian
year of birth: 1998
ATP ranking: 622
best shot: forehand
On theory he has nothing in common with the other players: firstly because his ranking, even if a bit lying, says 622 (has a best ranking of 375), and then because his presence was not expected, since the place reserved fo Italian tennis players seemed destined for more competitive guys like Moroni, Pellegrino or Brancaccio. But for the Italian who lives and trains in Texas (and knows very well Fritz and Tiafoe) and who has not lived a brilliant season (an ATP tournament played by lucky loser in January and then nothing special) could be the right tournament to burn, having nothing to lose and everything to learn.