SSC Bari new logo
The historic Italian club has to start all over again from Serie D with a new identity
These have been complicated months for Bari, one of the historic clubs of Italian football, one of the ones with the best and most loving fan in the country. After the bankruptcy by the Giancaspro management and the failed transfer to Leeds' owner Radrizzani, the Pugliese club has been declared as failed and had to start again with a new name - SSC Bari - new shirts and a new logo.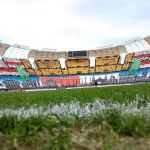 During the presentation of the new team, the club bought by Aurelio De Laurentiis and managed by his son Luigi presented the new crest, that looks like the one used in the 2016-18 biennium, more like the one used in the previous years. The main differences are the writing, that now features the "SSC Bari" denomination, the shape of the Galletto, that now is more basic and modern, and the red color, clearly darker than the previous shading.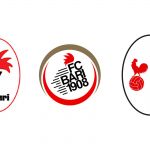 Bari has a tough season ahead in the Italian Serie D, even if it can count on some great players like Ciccio Brienza. The De Laurentiis family's projects also step through a "Manchester City-like" communication and this new logo is surely the right step to start.