The 100 best players of FIFA 19
Christiano Ronaldo takes obviously the first place, but there are a few surprises too
Autumn is just around the corner, which for the vast majority of people means shorter days, leaves falling off the trees, romantic strolls around the park and all that stuff... But not for us. As the summer comes to an end, the only plans we want to make for the next two or three months are with our trusted videogame seller, because from now on we will spend our afternoons/nights/days with a pad in the hand. FIFA 19 is coming and you want to be prepared.
Unfortunately we can't help you yet on the gameplay matter - you'll have to wait the demo that will be released in the afternoon or until the launch of the game, September 28th - but there are a plenty of other things you should be prepared for. Among these, especially if you're an avid player of the FIFA Ultimate Team mode, is the list of the best players of the new version, announced by EA Sports a couple of days ago. Even though there are a few surprises, the well-known faces are always the same, what has changed is their position in the ranking. But first things first, here's the list of the 100 best players of FIFA 19.
TOP 61-100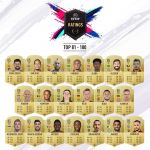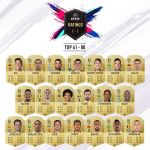 TOP 31-60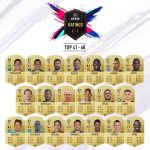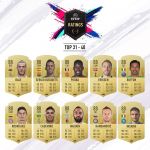 TOP 11-30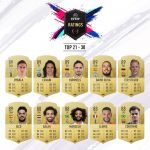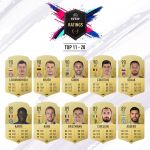 TOP 1-10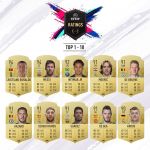 Also this year, Christiano Ronaldo leads the ranking, and is also the cover athlete of FIFA 19. As every year, there are some strange choices when it comes to the players. Here's a few.
- Vincent Kompany, who's 32 years old and last season played 20 matches, is worth as much as Virgil van Dijk, who is 28 years old, played 36 matches, arriving to the Champions League final and became the highest-paid defender of all time.

- Marco Asensio - you heard it well, Marco Asensio - is worth less than Nemanja Matic (85 and 86).

- Kylian Mbappé, world champion with France, star of PSG and one of the strongest candidates for the Ballon D'Or in the next 2/3 years, is the 42nd best player in FIFA 19. With all due respect, he follows even Lorenzo Insigne.

- Samir Handanovic (88), has an higher overall than Keylor Navas (87), Ederson (86) and Alisson (85).

- In FIFA 19, Tottanham's Vertonghen is better than Varane, Otamendi, Boateng and Bonucci.

- Casemiro is better than Rakitic.

- Mo Salah, one of the strongest player of last season and serious candidate for the Ballon D'Or, is the 21st in the ranking.

- Chiellini (89) is the strongest Italian player of FIFA 19. Along with CR7, he's the only Serie A player in the Top 20.

- De Gea, Sergio Ramos and Luka Modric - all with an overall of 91 - are respectively best doorman, best defender and best midfielder of the game.

- Let's finish with a bit of love: for the first time in a FIFA game, Christiano Ronaldo and Lionel Messi have the same overall value: 94 <3.