Diadora dives into nostalgia with the "Baggio 03 Italy OG"
The boot homages the latest season played by the Divin Codino with Brescia
There are some footballers that transcend every era by staying, generation after generation, part of the legend as some sort of heroes, unforgotten champions from a long-gone football Belle Epoque. One of these has to be Roberto Baggio, that may be the nostalgic footballer of all, and in plain right. In fact, the Divin Codino is still celebrated as one of the players that made all football enthusiasts dream the most during the Nineties and 00s. This time, though, the celebrations come straightly from Montebelluna, in Veneto, Italy.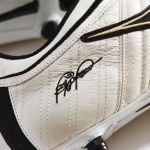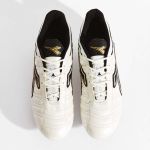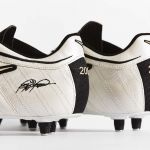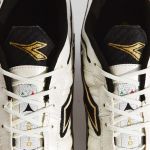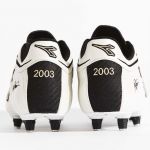 Diadora, Baggio's historical partner, has realized the "Baggio 03 Italy OG", a boot that wants to homage the Divin Codino's latest season with Brescia in 2003/04. Realized with Diadora's Italian handcraft mastery, the boot will feature a K-Leather upper that will make the shoe waterproof. Realized with a "White/Black/Gold" colorway, the Baggio 03 brings 'Roby' signature on the side, other than the '2003' writing on the heel. It will be available with synthetic and firm grounds soleplates, with the latter that gives a further nostalgic tough to the boot.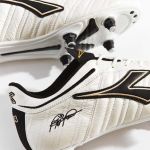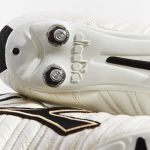 The Diadora "Baggio 03 Italy OG" is already available at prodirectsoccer.com and selected retailers.