adidas presented the knockout stage match ball
The Telstar Mechta will be used from the last sixteen stage to the final match in Moscow
Right now, we are at the conclusive phase of the 2018 FIFA World Cup group stage, as the first games of the last-sixteen stage will begin on Saturday. And even we don't know the final compositions of the clashes yet, we already know that those will be played with an updated football. In fact, adidas Football has presented the Telstar "Mechta, that will replace the regular version from the beginning of the knockout stage.
Mechta, that means "dream" in Russian, will be used for the last sixteen games of the World Cup, that means it will be on the pitch for the World Cup Final, scheduled for next July 15 in Moscow. Differently, from the regular version, the Mechta changes the colorway of the darker panels, that now features red shades alongside black ones.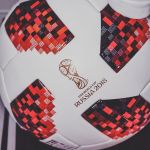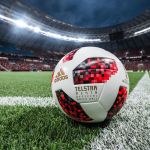 The adidas Telstar Mechta is already available at global retailers and

adidas

and

FIFA

websites.