MLS released the next All-Star Game jersey
It will be worn in August in Atlanta and the opponent will be Juventus FC
While Serie A have just announced the official dates for the 2018/2019 season (it will start on Saturday August 19th!), MLS is stopped for a few days and will resume early, on June 23th: meantime was launched the next All-Star Game shirt, obviously sponsored by adidas (the German brand produce all the 23 franchises of the major american league and has recently renewed until 2024), which will be worn for the match against Juventus on August 1 at the Mercedes-Benz Arena, Atlanta, one of the more interesting stadiums opened in 2017.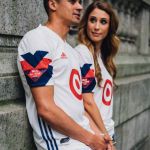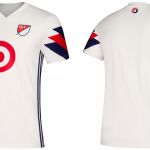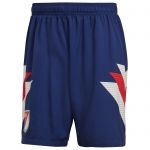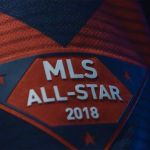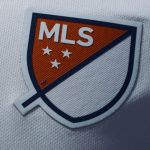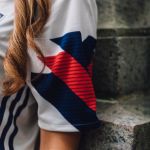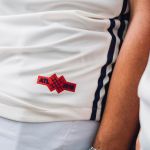 Basic only apparently, the off-white uniform is rich in particular contents that must be analyzed: the red and blue navy three-stripes chevrons on the sleeves, that strongly refers to the '90s design; the patch on the jock's tag that honors the past and the present of the city of Atlanta (and their transportation system); another original patch in the back of the neck, just below the collar, that recites one of the MLS theme, 'Club, Country, Community' and finally the huge logo in the front of the shirt that is not a reference to the symbol of the Italian Coppa Italia but it's simply the badge of the sponsor, the US company Target, which already appeared in the last year's jersey.
Launched with a short presentation video, the uniform is already on sale on the MLS official online store, with also the kit's blue navy shorts (with red and cream inserts, they're the colors of the USA and Canada) and the anthem jacket, blue navy too.