Here's the new Premier League official match ball
For the 2018/19 season, Nike revolutionized the technology and the design of the new Merlin
The Premier League season has just ended but in England, it's already time to think of the one to come. In the last days, we watched many presentations of the new kits for the next season, while today the English league presented the new official Nike Merlin match ball, the eighteenth realized by the Swoosh for the Premier League, that will come back on the pitch next August 11, for the first matchday of the 2018/19 season.
Initially presented in its 'neutral' version last January, the Nike Merlin represents the maximum expression of technology applied to footballs. Where there were 32 panels, there now are just four, a new record. The reduction of the panels means fewer seams and therefore the reducing of the hard sports of the ball, which will entail a better aerodynamic efficiency and precision with passes and shots.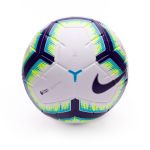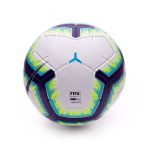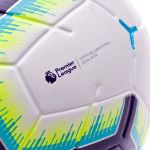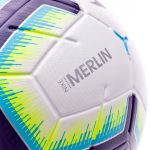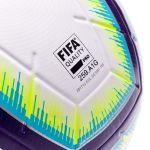 The design has also been revolutionized, as Nike introduced the ACC technology (All Conditions Control) on its footballs, which will allow the best control with every weather condition. The aerodynamics is improved by the 3D ink print, while the new colors of the ball - a mix of white, black, purple, blue and yellow - will allow players to spot it even when moving at high speeds.
You can get your hands on the Nike Merlin ball before the players as it goes on sale on Friday, 1 June.