adidas unveiled the "Energy Mode" pack for Russia 2018
After the X 18+, the Three Stripes also released the new Predator, Nemeziz, and COPA models
Right before the weekend and the awaited Champions League final between Real Madrid and Liverpool, adidas presented the new X 18+ from the World Cup pack that will take the show in Russia and that we were already able to see during the night in Kiev. Today, two weeks ahead of the World Cup kickoff, the Three Stripes unveiled the entire "Energy Mode" pack, that we'll see from June 14 to July 15 in all the stadiums of Russia 2018. Other than the X, the pack comprehends all adidas models: Predator, Nemeziz, and COPA.
adidas Predator 18+ "Energy Mode"
Just like the X 18+ in inspired by the F50 adizero, so the new colorway of the Predator silo takes inspiration from the Accelerator, launched with the 'Electricity' colorway back in 1998. For the FIFA World Cup in Russia, adidas decided to go with the 'Volt Green' once more, with black branding and foot-neck and red soleplate.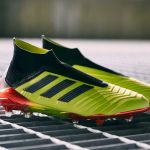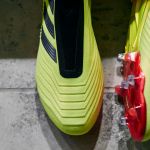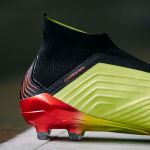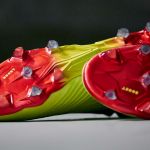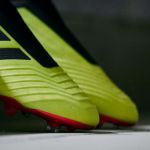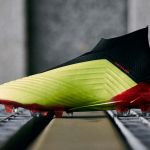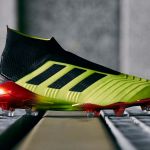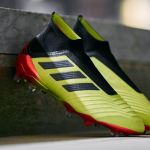 adidas Nemeziz 18+ "Energy Mode"
If other brands chose a common color for all their 'Mundial' boots, adidas preferred to give each boot a precise identity. For the Nemeziz, it chose a 'bright orange' upper, with black stripes on the side of the shoe. There's also a slight technological improvement, with an updated dual-lock collar that is higher in the internal part.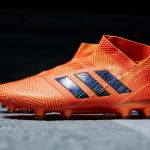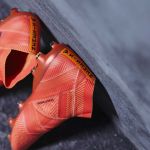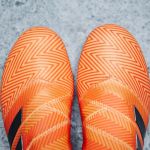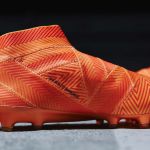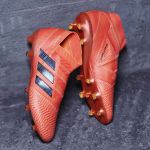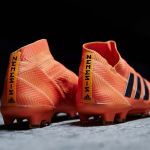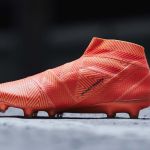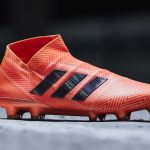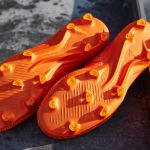 adidas Nemeziz Messi 18.1 "Energy Mode"
There's no doubt about who's going to be adidas go-to guy at the next World Cup and in fact Leo Messi in the only one with its own colorway. His Nemeziz, that is as always the 18.1 version with traditional lacing system, is 'bright green' with black details in the Three Stripes and the "MESSI" writing on the side. Another minor curiosity: other than wearing the 18.1 version, Leo will also use the 17.1 collar, preferring it to adidas' new solution.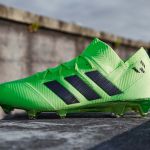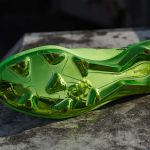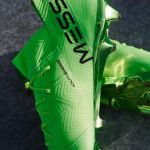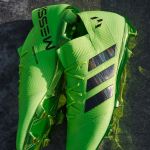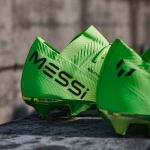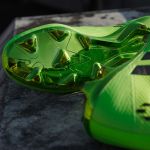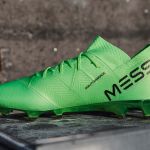 adidas COPA 18.1 "Energy Mode"
Even if it won't be at the World Cup - no adidas athletes have chosen it as boot - the COPA 18 has its own colorway as part of the "Energy Mode" pack. With red K-Leather upper and 'volt green' details, it will be available for all the lovers of traditional boots.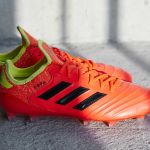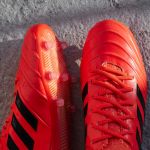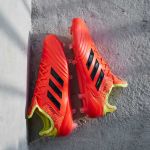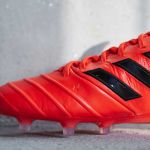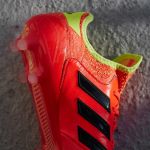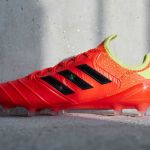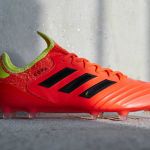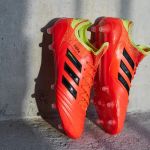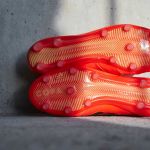 The entire "Energy Mode" pack by adidas Football is already available at adidas store, prodirectsoccer.com and selected retailers.