Off-White x Nike Mercurial Vapor 360
We can finally have a look at the awaited football boot collabo between the Swoosh and Virgil Abloh
UPDATE: After the leak we saw a few weeks ago, Nike Football officially unveiled the Off-White Mercurial Vapor 360, the awaited collaboration with Virgil Abloh. The main testimonial chosen for the boot has been PSG striker Kylian Mbappé, that will wear the boot on March 31, the same day it will be available on nike.com.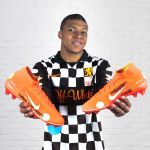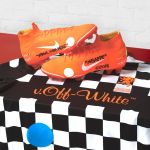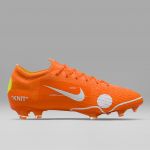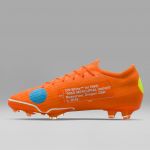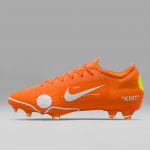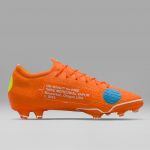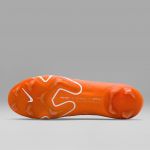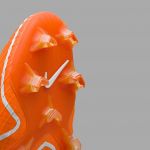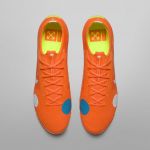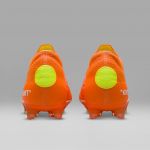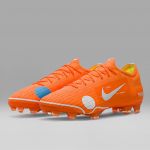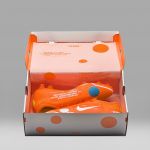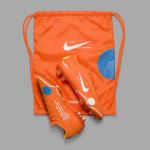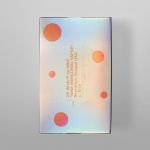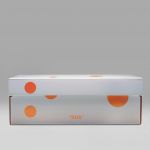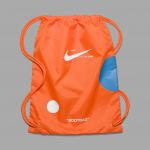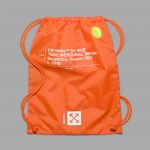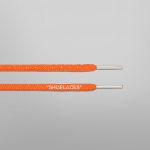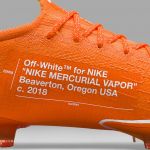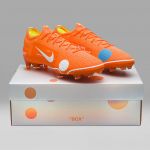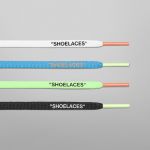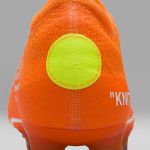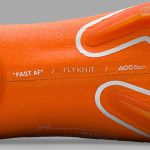 It now marks one hundred days til the kick off of the 2018 World Cup and we're at that exact moment when the hype starts to become real, also thanks to collabos like the one we're about to talk. If you're attentive to all the freshest movements in the football-fashion feed, you surely have seen this pictures, the first available of the awaited Off-White x Nike Mercurial Vapor XII 360.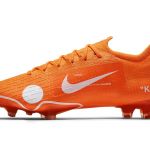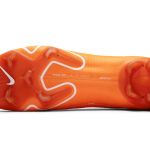 As you can immediately see, the design of the boot is similar than the one seen on the Off-White x Mercurial VaporMax worn by Virgil Abloh at the London event last month. The silo, of course, is the same presented by the Swoosh and the color, orange, is also the same of the Nike boot, even if slightly lighter. But to make the Off-White x Nike Mercurial Vapor XII 360 unique are the iconic designs of Abloh's brand. Starting from the external side, there are the colored stamps - white and light blue - the "LOGO" writing above Nike's swoosh and the "KNIT" one, representing the construction of the boot. The name of the collection, "FAST AF", is placed on the soleplate, while the tongue has the "Engineered for Speed" and "LIMITED EDITION" writings.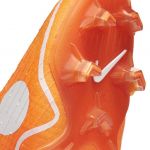 There are no official details about the Off-White x Nike Mercurial Vapor XII 360 yet, but you can expect to discover the release date, availability, and price in the upcoming weeks. The kickoff of the World Cup is just behind the corner and Nike Football seems just ready to the event.