[VIDEO] Here's the trailer for Netflix's "First Team: Juventus"
The first part of the docu-series will be available on the streaming service from February 16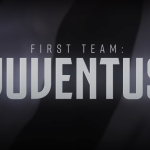 All Juventus' fans - but also all the others - are waiting for the release of "First Team: Juventus" on Netflix, the documentary made by the American colossus that will give an unprecedented sight of the life inside of the Bianconeri world. The spectators will have the chance to take a look inside of the dressing room, the technical meetings, and the footballers' private life.
Today, Netflix released the trailer for the first part of the season, that will be available from February 16.