The most incredible amarcord football's auction
Which 10 would buy Maradona or Pelè?
Save the date: tomorrow at Aste Bolaffi in Milan there will be the Football Memorabilia auction, the most incredible sale of football amarcord shirts and stuff in the world. There will be more than eighty pecies that will be sold, the two hottest pieces will tbe the Napoli's used shirt by Diego Armando Maradona and the Brazil one by Pelè in 1971. The estimated price of both jerseys is between 8000 and 10000 euros per piece.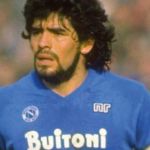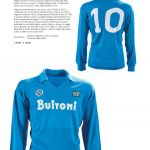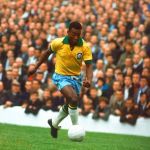 Among the other auctioned pieces, many concern the National. There will be the Gigi Riva jersey of the German World Cup in 1974 (estimate 6-7 thousand euros), the gloves used by Dino Zoff and other jerseys of the late eighties. Also the t-shirts of other nationals will be beaten to the offering bidder, in particular the beautiful ones of the Soviet Union of 1977 and the 17 albiceleste of Pedro Pasculli produced by Le Coq Sportif.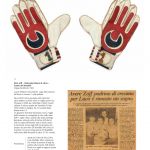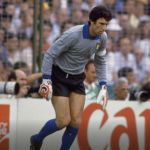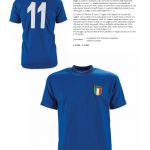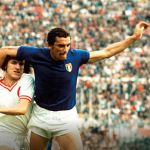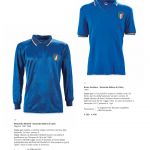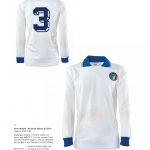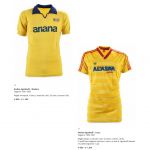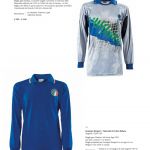 Club-wise, the offer is not far behind, with again the number 10 protagonist. Brescia's Roberto Baggio's jersey, Totti, the historic Umbro della Lazio used by Paul Gazza Gascoigne, the 10 by Roberto Mancini alla Sampdoria and the one by Gabriel Omar Batistuta will be sold to the best offer. Other interesting t-shirts for sale are those of Milan by Kakà and Ronaldinho and that by Adriano from the Parma era.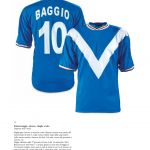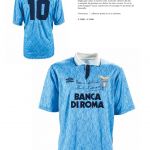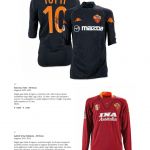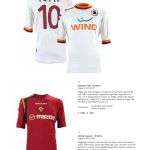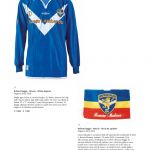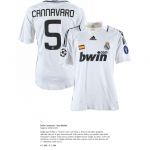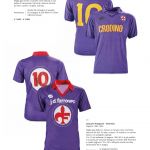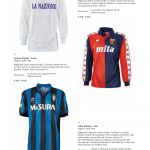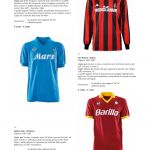 Among the most curious relics that will be beating is the Tombolini referee's pennants collection - many of them autographed - and the most interesting piece of the sale in my opinion: the Perugia T-shirt used by Saadi Gheddafi, son of the former Libyan dictator Mu'ammar.