Nivelcrack has unveiled the "Chunma Scarf"
Inspired by the kit used by Ilhwa Chunma in 1995
In the last months, tons of good creative pieces of stuff have been coming overseas from South Korea. Of course, that's because of Nivelcrack and Shinjae Lee, creative director of the brand, that keeps proposing one modern interpretation of inspirations from the past after another. Just like Nivelcrack's latest release, the "Chunma" scarf.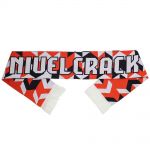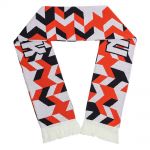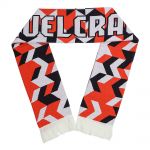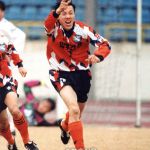 It's a nostalgic scarf in some ways, being inspired by the home kit used by a Korean club, Ilhwa Chunma, in 1995. Between '93 and '95, the club had a golden age, winning three home championships in a row and also the Asian Club Championship in 1995. Same year when Tae-Yong Shin, current manager of the South-Korean national team and Chunma's legend, conquered his K-League MVP award. The scarf wants to pay homage to him before his adventure in Russia next summer, and it's inspired by the pattern of Shin's kit in 1995.
The "Chunma" scarf will be available from December 7 on Nivelcrack's online store.