Guerrilla FC x Angelo Trofa Sleeveless collection
A revolutionary look at football training bibs
The American brand Guerrilla FC joined forces with Angelo Trofa - one of our favorite jersey designer - for a Sleeveless collection. These colorful tank tops are inspired by a revolutionary look at football training bibs. The collection is composed of three pieces and Angelo Trofa says these items are inspired by "revoluciòn, bananas, and the man from Del Monte."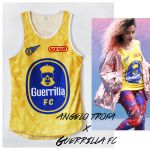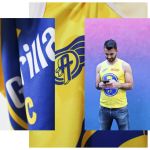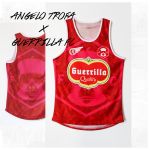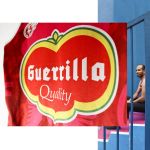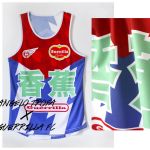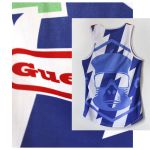 The Yellow Banana Sleeveless Top is a subversive wink at a certain American imperialist corporation. The Red Quality Sleeveless Top takes a bespoke kit sponsor from the past and infuses it a futuristic camouflage design. The Guerrilla Thunder Sleeveless Top is too intricate to describe in one line so take your best guess at deciphering the various elements.
The whole collection is available at Guerrilla Fc online shop for 70$ each.