The James-Wade bromance
The two friends are teammates once more, after the four years spent together with the Miami Heat
If there's something that every NBA authorized personnel and enthusiasts know, is the fact that the most famous basketball league in the world is a universe ruled by one and only law: business. The NBA is a world where most of the times there's no room for feelings, but only for cold evaluations and strategic thinking, both technically and economically speaking. With a few rare exceptions.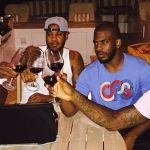 One of these is represented by a group of friends, that is been ravaging le league for a few years now - someone more, someone less - led by the King himself, LeBron James. The Chosen One, in fact, always had few but trusted friends within the Association, those who have always seen also in his private life. Of course, they're D-Wade, Chris Paul, and Carmelo Anthony. And after a summer of continuous rumors about a possible reunion on the field - first Anthony to the Cavs, then Anthony in Houston with CP3, then Wade both in Houston and OKC (where Melo landed) - two of the four friends finally got to get back together.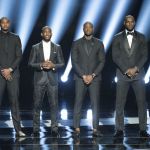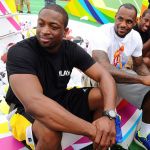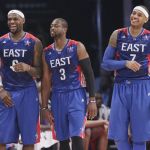 After the four years spent together in Florida with the Miami Heat - with two back-to-back championships - LeBron James and Dwyane Wade finally reunited for (the last?) championship run in Ohio. Acting on a friendship that, even if for the first time seemed more like a facade to keep the Miami Heat's big three alive, now looks more like a proper bromance between the two new Cavs teammates. From the NBA debut in the same year - after the famous 2003 Draft - to the boat days, from the two championships in Florida to the social commitments.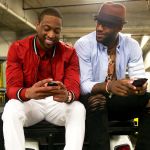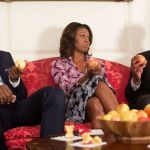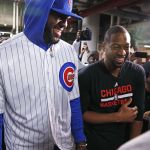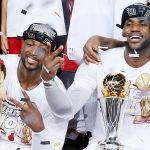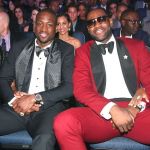 Since when D-Wade signed his buyout with the Chicago Bulls a few days ago - his hometown team, but in a rebuilding situation that didn't fit Wade's ambitions - the rumors about a possible reunion with the Cavs never stopped. In a few days, it all became official, with the first statements from the Chosen One that sounded like the words of your best friend from the primary school: "It's like when you come back to school and see you best friend… And you know it's gonna be fun".
Even if, we imagine, you don't celebrate with a glass of wine in the primary school.
Now that the James-Wade bromance is finally back in the NBA, the only thing that is yet to be verified is if this special bond can help the Cleveland Cavaliers, that last year lost pretty badly the NBA Finals. For sure, James and Wade's family vacations are unforgettable, but we're pretty sure that they want to delay them as much as they can.