Beautiful fonts 2017/2018
A selection of the most intresting fonts we are going to see during this football season
Football jerseys fonts turned from a nerdy and useless detail to a pivotal detail for a kit that influences the image of the team. Some leagues - like Premier league and from this year La Liga - have a fixed fonts for all the teams, although many clubs that are participating in European competitions did not give up on having a personalized font for those competitions.
Let's go through a selection of the most beautiful fonts of this season.
Napoli
Napoli's with Kappa's shirt is the first club to use the Kombat 2018 design. Lete, Garofalo, and Kimbo continue as sponsors for the Napoli kits.

Borussia Dortmund
The Bundesliga club Borussia Dortmund 2017-18 season typho style, the home font used similarly as the previous 2016-17 season. Puma typho style, features a subtle outline in a darker color. The club crest is placed on the numbers at the bottom.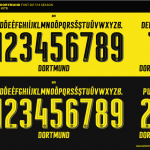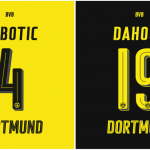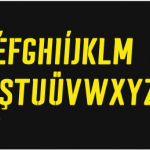 Atletico Madrid
Spanish club Atletico Madrid new pre-season and European match font style prior the 2017-18 season. A much thinner design than the new Liga font, the Atletico typeface doesn't feature any sort of border and sees the club crest placed at the very bottom of each numeral.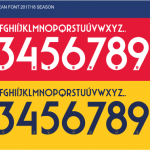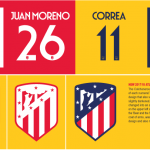 Ac Fiorentina
Serie A team, ACF Fiorentina apply the same design font as the previous season. The third year of their partnership with Le Coq Sportif, the new season Fiorentina introduced four away kits in White, red, blue and green. Inspired by the four historic districts of the city of Florence – Santa Croce (blue), Santo Spirito (white), San Giovanni (green) and Santa Maria Novella (red).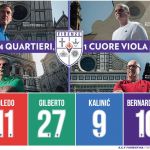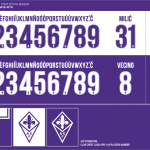 SC Corinthians
Brazilian club Sport Club Corinthians Paulista or SC Corinthians new 2017-18 season font as apply on with Nike home and away kits. The player name lettering and numbers inspired by the used for the team's 1977 jerseys, when the team won the Paulista.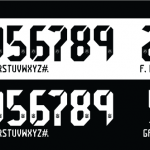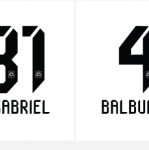 Juventus
Serie A club Juventus FC new 2017-18 typeface feature unique edges, as well as a subtle stripes, look. Juventus new kit font also comes with the new initial "J" crest on the bottom.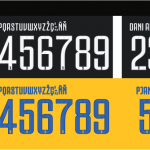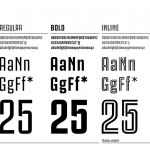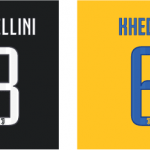 Ajax
The new 2017-18, Netherlands club Ajax Amsterdam typeface as worn on the team kits. The numbers of the new Ajax font come with round edges, while the letters feature a unique design. As the previous season, on the bottom of the new numbers is Ajax's crest.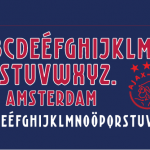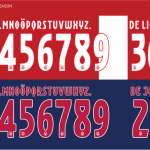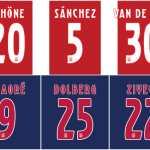 Atletico Mineiro
Clube Atlético Mineiro - also known as Galo - current 2017-18 new typeface design is provided by new technical sponsor Topper Brasil, having replaced Dryworld this year.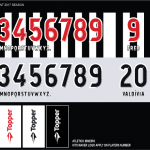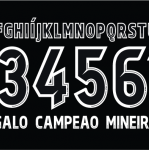 AS Roma
Serie A club, AS Roma new Home and Away kits typeface for the 2017-18 season, introduces a much more unique design in traditional yellow lettering and numbers. The numbers come with AS Roma's crest on the bottom at the base.