adidas Football unveiled the 2017/18 "Creator Studio" kits
The designs realized by the supporters for Juventus, AC Milan, Real Madrid, Manchester United, and FC Bayern
In early 2017, adidas Football surprised all of us by launching a special initiative, called "Creator Studio", inviting all the supporters of Juventus, Real Madrid, FC Bayern, AC Milan, and Manchester United to realized their ideas for the third kit of their favorite team, which would've been used in the 2017/18 season. We gathered some of the best designs that reached the "final stage", and now adidas Football unveiled the five shirts that will be worn by the respective clubs.
Real Madrid
The winning design matches what is defined as a "modern digital" design, with some irregular squares pattern on the front side of the shirt, representing the destructive nature of the Merengues. The shirt is azure with different tones, the black stripes on the shoulders, and the club, brand, and sponsor's patch in white.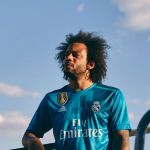 Manchester United
Red Devils' third kit takes everything from the history of the club, as on the front side of the shirt - almost entirely gray - is represented the silhouette of the "Holy Trinity", the famous statue placed outside the Old Trafford that represents three legends of the club, Sir Bobby Charlton, George Best and Denis Law.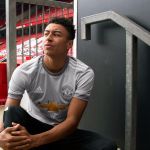 AC Milan
The AC Milan jersey takes a classic design of the Italian club, characterized by the iconic red and black matching, completely revisiting the graphic design. On a black basis with different shades, there are sharp and striking red bands. The stripes on the shoulder and the outlines of the sleeves are also red.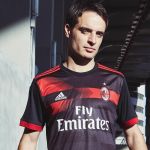 FC Bayern
The Bavarians' third kit also overturns what is usually the classic design of the shirts, putting some thin red stripes on a white basis, while it's usually the opposite. What's more, the stripes are faded in the lower side of the shirt, creating a modern design that keeps the charm of the Bavarian tradition.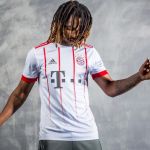 Juventus
The Vecchia Signora's third kid perfectly embodies the new "Black and White and More" philosophy which led the club towards the rebranding and the birth of the new logo. This kit in fact, is almost entirely green, with the exception of the black and white band on the chest, and black finishings on the shoulders, necklace, and sleeves.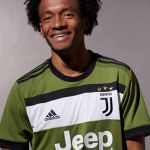 With the "from the stadium to the streets" mentality which maybe reaches its apex, all the new "Creator Studio" kits by adidas Football are already available. You only have to choose your favorite, if that's possible.