Nivelcrack and Angelo Trofa "Tigre Coreano" football shirt
Realized in collaboration with the Spanish brand Joma, this beauty is an homage to the Korean culture
In the last times, we've been able to admire better and better looking, revolutionaries in some ways, kit designs, that most of the times have been part of the work of creative brands and people, and not of the bigger companies. And here we have another example: the new kit realized by the Korean brand Nivelcrack and designer Angelo Trofa (do you remember his work with FIFA 18?), in collaboration with the Spanish brand Joma.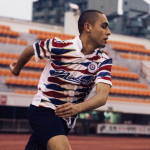 The name of this shirt is "Tigre Coreano" - or "Korean Tiger" - and it's an explosion of colors, primarily red, blue, and yellow, leaned not so gently on a white basis. Created to represent Korea, this amazing shirt has the new Nivelcrack logo on the chest, revisited to recall the Taeguk, the symbol on the national flag. The brand's name, written in cursive to homage the shirt of Japanese football in the Nineties, completes the design of the "Tigre Coreano".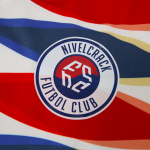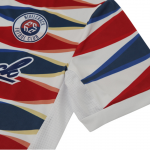 This new work by Nivelcrack, realized in collaboration with Angelo Trofa and Joma, is already available at Seoul-based brand's website.