Nike presented AS Roma new away kit
Like for the home kit, it will be the first one not to be worn by Francesco Totti
Right after the first jersey, Nike launched the AS Roma away kit 2017/2018. The white jersey is characterized by geometric pattern on the chest where shades of off-white give a clean and contemporary look to the kit. On the shoulder and sides, there are yellow and red stripes that emphasize the silhouette; moreover, expanding when the player is in motion, the stripe maximizes ventilation.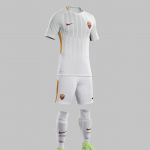 At the base of the neck appear the words "We are Roma" which express the pride and passion of Roma's fans. White pants and white socks complete the away kit: in particular, the socks incorporates the Nike Grip technology and feature the sign "As Roma" in front.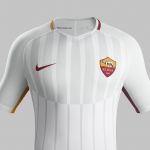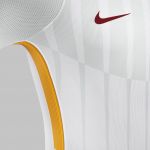 The new AS Roma away kit will be on sale July 1st on nike.com, asromastore.com and via selected retailers.