Nike presents the new Serie A TIM match ball
As for the Premier League and LaLiga, the Italian championship will use the new Nike Ordem V
A few days ago, Nike Football teased our hearts full of passion for football with the new official match ball for the 2017/18 Premier League, And today, the Swoosh decided to hit the final shot, presenting the Nike Ordem V for the next season of Serie A. The new ball from the Beaverton company will debut on August 20, in the first gameday of the Italian league (76 days to go, set your countdowns) and will be used for the Serie A, the Italian Supercup, the TIM Cup and the Youth League.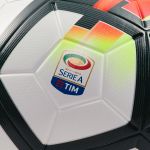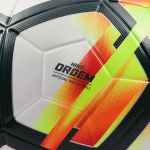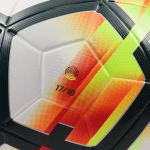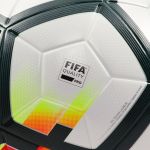 As its twins created for the Premier League and LaLiga, the Serie A's Nike Ordem V has been realized with the best technologies available, including the new Aerotrac fluting that will guarantee maximum precision with the ball in the air. The new 'Distorted Motion' graphics, printed with 3D ink, will help players to follow the ball movement, guaranteeing at the same time the best grip possible. The colors contrast - that will arrive, as always, in the 'winter edition' - helps a better vision of the ball, that with its synthetic leather covering, welded with hot melt method, offers a perfect touch and an immediate response.
The new Nike Ordem V for the Serie A is already available on nike.com and selected retailers.