Nike presents AS Roma 2017/2018 home kit
The jersey will be wear Sunday, during Francesco Totti last game
The new AS Roma jersey will probably be remembered as the last jersey wore by Francesco Totti, in the Sunday game at the Olimpico against Genoa. Even if there was, in these last days, many celebratory jerseys, it will be awesome to have the memory of the Capitano wearing a game shirt.

As tradition of the last years in fact, the 2017/18 AS Roma jersey will debut during the last game of this Serie A tournament. The one realized by Nike is a jersey not so different by the one of this year, even if with a different colors palette, with tone of yellow and red that are inspired by the history of the club, in particular by the date of their foundation, 1927.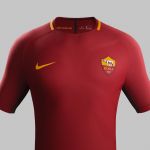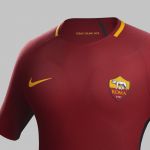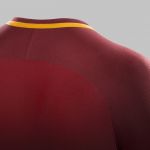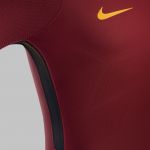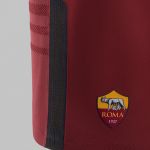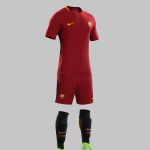 The innovation is brought by the black inserts, and a series of technological application that want to implement the physical performances of the players. Inside the shirt instead, there is the phrase "We are Rome", to state again the relationship between the city and the team, even more necessary now that the Capitano will leave.