Paris Saint-Germain new home kit
For the French club, Nike prepared a uniform that celebrates Paris' history and tradition
All the presentations of the new kits for the major European clubs continue without a break, and this time it's Nike's turn, with Paris Saint-Germain's new home kit. For the vice-champion club - the first time in five years without the silverware - the Swoosh realized a shirt that follows the history and the tradition of the club, where the main color is blue.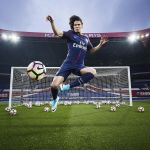 A dark red stripe crosses the line of the shoulders, ending on the sleeves. The same color is resumed in a thin vertical stripe that crosses centrally the front of the shirt. Details in red and white, a clear homage to the French tricolor, decorates the neck of the shirt, ending with the "Paris" writing on the back. The capital club's motto, "Ici c'est Paris" is printed inside the shirt, reminding the pride of the PSG.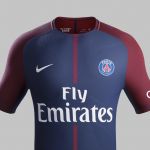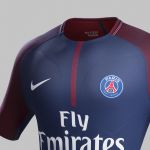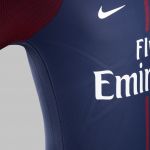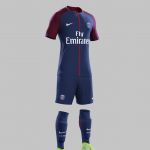 The shorts and the socks also are blue, integrating a kit that features all Nike's last technologies in terms of fitting and fabrics. The Swoosh chose "El Matador" Edinson Cavani to present this new home kit, rewarding is stunning 49-goal season. The new Paris Saint-Germain home kit will be available on nike.com and selected retailers from May 25.