Anatomy of a legend
30 years after the historical Napoli first Scudetto, let's analyzing that phenomenon
People from Naples has some deep roots obsession about winning an Italian championship. It is not jutted to win a trophy or to achieve the main aim. It's linked to something else, a borbonic culture, as glorious rich reign past, a cultural richness first of all. But there is still something else, it sounds like the weak one winning on the strongest, more than just a David and Goliath tale.
Northern Italian teams dominance seems like inevitable: it's like that because it has to be like that. And that private property arrogance, a kind of legal possess by Turin and Milan teams, that always people from Naples feels so bothering. Sure, it's a hard work to do, even because those people always demand to carry on that purpose - winning the championship - smiling, joking on the rivals - it seems like they want to drive away the gray Turin sky, for example.
But winning with the joke is something so beautiful they don't want to waste for.Like the loser who can steal the snack to the bully joking on him. It's the reason why those 2 championships have a sweet taste. It sounds like a historical moment shaping the wonderful scar. That all those people proudly are showing.
Feel Like - Così parlò Bellavista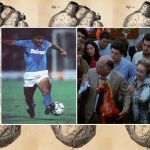 Napoletanity is something difficult to explain - as the famous "cazzimma", they are feelings more than simple words, untranslatable terms, guttural sounds, soul assonance. There is no way to explain what or who is from Naples - maybe a player coming so far - and what or who is not from Naples. The idea about Naples is a kind of street philosophy, about a place where even Aristotle would have given up.
Napoletanity is even to revise the faith, understanding when someone has the right to get in the people rituals: "San Gennaro, please don't be angry, you know i love you. But a Maradona's feint melts veins's blood".
Dress like - Yuppies movie, 1986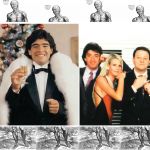 We are attending to a kind of reevaluation on eighties dress. The Iper narcissistic Christian Bale in American Psycho has been clearly inspired by Italian actor Ezio Greggio in Yuppies movie: soft shirt neck, regimental tie. Especially a leather jacket that we have re-watched on nolanian Tom Hardy. That kind of clothing has been the crest of a bridge period, the ending of the eighties and the waiting for nineties.
Think like - Eleonora Pimental Fonseca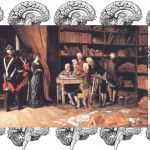 Why the beauty of Careca's play would have less than legal thought by great philosopher Gaetano Filangieri? And there is no better heir for Pietro Metastasio melodrama than Bruno Giordano goals. Republic of Naples, where Pimental was loyal and wonderful witness, has been one of the best italian intellectual and artistic display. Maradona, Careca and Giordano' reign has been a place about no boundaries passion. A re-match people reign.
Sound like - Opus "Live is Life"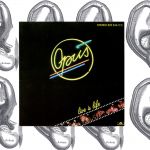 There won't anything like Maradona's dance before the match against Bayern Monaco. It was like a collective hypnosis, those clapping hands and jumping and juggling. A little man, with his hair almost covering the eyes, looking like an old American indio, in that moment he showed the whole grace coming out from funny and obscene movements - as the shacking hips, like something sexual or challenging. Maradona showed to the world as even a simple warm.up could be a propitiatory rite, a kind of rainy dance.

Taste like - o'rraù by Edoardo De Filippo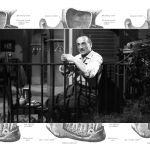 Three days, not less. You need to start on Friday, owning patience, working on slow fire, being always there. There is no other food that suggests the care and dedication you have to employ to make Neapolitan ragù. It is a mom's love, a never ending work to give the Sunday joy. Naples began and carried on its championship using the entire care and dedication it requested, to give the same joy we have once we dunk a piece of bread inside that red velvet. Because there is a huge difference between simple "meat with tomatoes" - like winning a championship again and again - and the unforgettable ragù.
Love like - Jesus and love commandment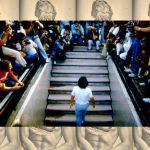 M like Maradona, but also M like Messiah. Forgive us about a long talk about Him, with major "H". But in the evangelical message there were the basic role of the apostles, but they talk about the messiah, his acts. And so even about the winning Naples we need to talk more than anything about his deeds. Diego Armando Maradona has been the most disputed player ever. and probably it's the intensity of the discussion - between lovers and haters - that defines his divine nature, not as a human being. The acts - on a field before in life - make of Maradona a kind of Messiah. All of those acts show as he didn't acted like an human being, he dind't play football. Maradona is the football. Soccer embodiment.
In 1960, 30 of october the first and last football-man speciman was born. Because if we have one great truth, jut one sovereign percept it has to be: "Love one another. As I have loved you, so also you must love one another". Especially when the other one came from a little city called Lanus, in Argentina.