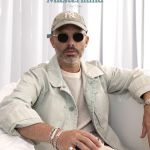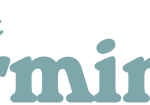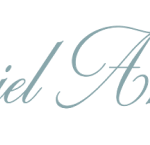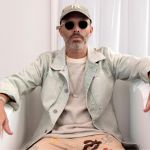 Digital cover n°11
«Ever since I was in art school my goal was to create things that I wanted to exist. It was difficult at first because I myself was trying to exist in the art world-a world that at the time had no point of contact with all the culture I was in contact with, and so hip hop, sneakers or streetwear itself.» Just as Daniel Arsham did, a new audience that grew up with the NBA and rap and streetwear became interested in art and design. If images of Frank Ocean's new couch have gone viral and if Milan Design Week has merged with Fashion Week, it's because a new demographic segment has entered the conversation. A world where art and fashion, design and sports, and who knows how many other sectors have become one thing: modern culture. Therefore, Daniel Arsham is the star of nss magazine's 11th Digital Cover, the first one dedicated entirely to a single character, one of the most influential in current pop culture.
Everything or almost everything produced by Daniel Arsham can be traced back to a single color gradient. It is a palette that oscillates between white, light gray, and green, the set of colors that represent the Earth Tone evolution and that in so many Instagram profiles are associated with the idea of the perfect feed, a practice that has now become obsolete and even boring. Daniel Arsham's Instagram profile is neither perfect nor boring. Nor is the use of what he himself has chosen to make his color palette: «I am color-blind: therefore, there are certain areas of color that I don't see very well, and I believe that, over time, I have naturally gravitated to certain areas of color and palette that I see best. I also work a lot with white, which is a color that doesn't hide undertones it is as you see it. Over time I've also learned that working in palettes makes the things you do more recognizable to the rest of the world,» Arsham tells nss magazine.
It is indeed the case today with Arsham's works certainly the most recognizable in the world.
Daniel Arsham is part of that group of artists, along with Kaws, Murakami, and a few others, who have managed to rewrite the canons of the idea of art for a whole - and a large - group of people. Some call them Insta-artists as if to minimize their artistic value with (the huge) number of followers, but the reality is that Daniel Arsham has been able to wait until the right moment to bring all his enormous pop-culture expertise within the art world: «Social media gives artists a chance to reach anyone, but on the other side everyone has that chance. So there is a lot more competition, and for a young artist, that sea can be hard to navigate. A while ago I taught some lectures to 22 years old senior students at Cooper Union, I tried to explain to them that everything has its own time, I graduated 18 years ago and had to wait to get here, so it's very important to be patient.» Throughout those 18 years, Daniel Arsham has done a little bit of everything: he has painted, founded an art collective, Snarkitecture, with whom he has become known to the world, collaborated with pretty much everyone, become creative director of an NBA team-the Cleveland Cavs, of whom he is also a fan-the first among the creatives of the new millennium, worked for Tiffany's, and created an incredibly recognizable aesthetic of Pokémon and classical art, volcanic lava, and deconstruction.
Someone on the Internet believes that in his spare time, he also started @hidden.ny, the "worst kept secret" for mood posts for any street culture media. A few years ago Arsham also began a long collaboration with StockX, not for the creation of a capsule or works, but for a digital and physical residency project that has reached the Salone del Mobile. «The goal of the collaboration with Daniel Arsham has always been to create a new space. He is one of the few multidisciplinary artists who can hold together different worlds: from footwear to apparel to collectibles, accessories, paintings, furniture, and all those things that we've seen evolving in the world of sneaker culture and the world of StockX. Thus, we said to ourselves, that we wanted to be part of that evolution and transformation and not just make a product that every other brand and every other platform could have made. And I think the beginning of Art and Residence in that sense is an incredible starting point, and it's great that it's happening at the Salone, which is where those trends are born.» Tom Woodger, VP of Cultural Marketing at StockX, tells. Inside Spazio Maiocchi, Arsham and StockX presented a curated series of works reflecting on the importance of the chair: from Snarckitecture, which for the occasion returned to collaborate with Gufram, to hidden.ny via Playlab, Rhee Studio, and Grace Wales Bonner, who collaborated with the African company Mabeo.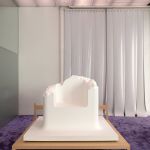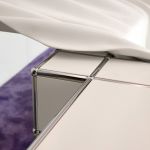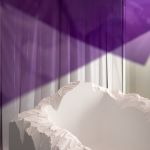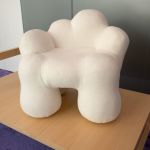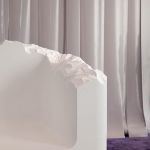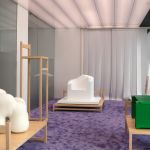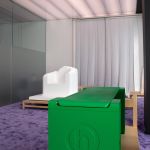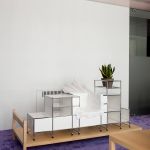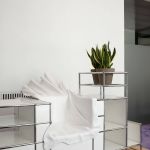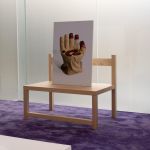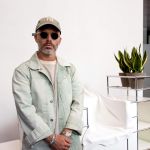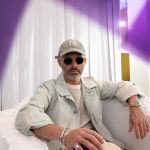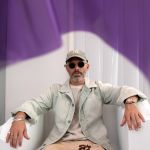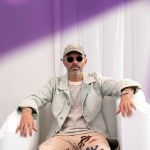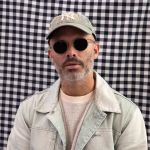 The idea for the chair theme came from Arsham, which has long-through the Arsham Living project reflected precisely on the interaction between works and humans, there is nothing more interactive than a chair. «Working on the living and/or furniture part is in a way more personal for me, especially when I think back to how the Arsham Living project came about. I have a client in NY who has been a collector of my work for a long time, and he was once at my house there were many pieces that I had designed just for my house and had no intention of selling or anything. They were precisely designed to fit into that environment, and from that moment I began to think and design pieces to go within a given environment. The most interesting thing about working in that field is thinking about the interaction between the person and the object, a living interaction, completely different from what happens in the art world. I also like to offer, as in this project, a space for other designers, which is the concept behind the concept. In a way, StockX started as a place to exchange sneakers, and a sneaker is an object that seems given but offers a thousand different faces. A chair is a bit like this: it is an art and design object with a very specific purpose, but how it can be expressed and represented can be very different. I liked this about the project: rethinking a chair is a very clear and specific brief, but with an endless possibility of execution and application.» The arrival of the Pandemic has completely turned upside down the way we approach design, leading a certain type of audience to rediscover it also thanks to the help of all those Instagram pages filled with news regarding what is commonly referred to as "living." «I believe that in general the last few years have led us to pay more attention to the way our home is composed, to reconsider a little bit of everything. During that time I designed a lot of new pieces of furniture. Spending so much time within a domestic space leads people to rethink everything.» Daniel Arsham added.
In some ways, it is as if a new audience has entered the world of design and art, a reflection that led StockX to focus strongly at first on the world of Collectibles and then on the world of actual art-whatever that means-through the Art & Prints section: «We knew there was a demand because we had already sold so many of Daniel's products. People are now selling their sneakers because they want space in their homes to buy art.» An extremely true sentence and one on which a process of repositioning the art world is based that is extremely relevant and above all, irreversible.
Daniel Arsham's - Color Palette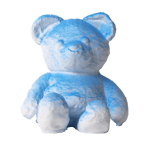 Daniel Arsham is perhaps only the tip of the iceberg of this change, but the most visible. Once in an interview, U.S. primary candidate Rubio had convincingly explained his relationship with a certain type of pop culture. According to Rubio, his affinity for rap or his passion for basketball were not "strange" or symbolic of a particular innovative vision; they were simply generational. Both he and Barack Obama were part of a generation that was born and raised at a time when hip hop was establishing itself as a religion. The cultural influences of Millennials have been extremely different from those of the next generation, and now that Millennials are arriving in the apex positions of our society, it seems strange to us that one of the world's most celebrated artists might like Pokémon.
«Ever since I was in art school I had the goal of creating things that I wanted to exist. In the beginning, it was difficult because I myself was trying to exist in the art world-a world that at the time had no point of contact with all the culture I was in contact with, and so hip hop, sneakers, and streetwear itself.»

That was a world that looked down on Art with a capital A. I still don't feel fully a part of that world, which continues to be a very pretentious, and intentionally closed world. I think that the whole world of creativity, in general, should be open to everyone. I generally collaborate with worlds that are accessible to everyone, that allows you to create things that everyone can see without going to a museum, that's the space I'm looking for and that I'm interested in," Arsham shared. In a similar way to pop art, Arsham's art is horizontal, it is made of references and mood boards, sketches, and the intention to find the artistically best way to tell a story. It is catchy and it is profound, but it is part of that intimate need of all the generations after (including) the Millennials, for want to tell their own story. The cultural underpinnings of Arsham's art are pretty much the same as those that led to the creation of streetwear, which is also why his marriage with StockX works so well, it is aimed at blending together communities that should have no points of contact, to generate a whole new community. A need that generates-as was also the case with Virgil Abloh-a kind of creative hyperactivity. Try, for example, to make an Instagram Post-proof sorting of the areas in which Arsham's art operates. It is impossible: «I know I produce a lot, it's a pretty objective thing. But in a way, I have this constant feeling that I always have to do more, that I have to constantly satisfy my curiosity, which is the main engine of what I do. It applies to everything from design to art, from furniture to fashion to accessories; they are all things that stimulate my creativity. The two activities carried out at Salone del Mobile are further proof of that: I collaborated with Kohler, a very large company in plumbing supply, something that may not sound so sexy but hides a really interesting world. Similarly, the project was done with StockX always falls under the same umbrella: having new ideas come in and gravitate into my studio.»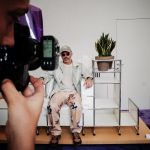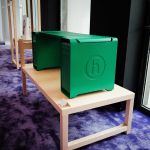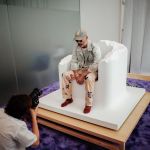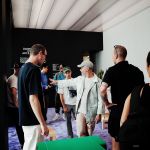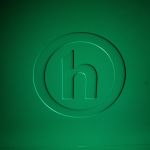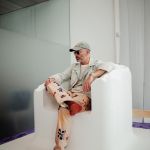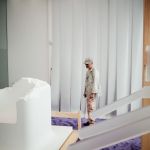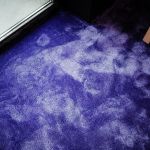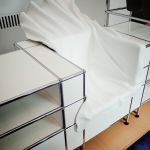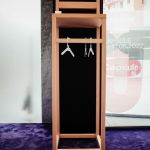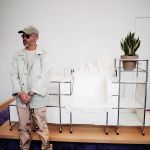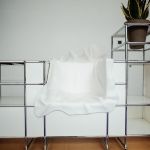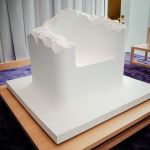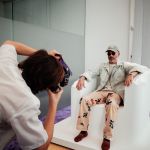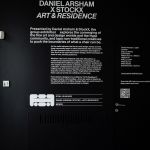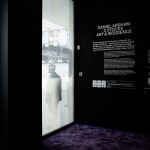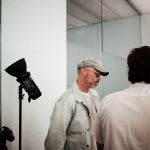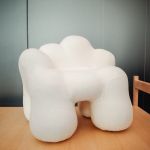 With the fashion world, Arsham shares a certain hunger for novelty, a willingness and ability to show on Instagram all its glory, and the ability to gather shared feedback and self-generate a narrative about themselves. Over the last few years, it has not been uncommon to see leaks of new collections and latest collabs through Arsham. A few months ago he became, along with Lil Yatchy, the main protagonist of the commercial announcing the collaboration between HIDDEN and Clarks, as well as a collaborator and inspiration for Dior and Kim Jones. A passion, even before a job: «It's ironic: I went to an art school and was surrounded by artists and architects, but most of my friends are in the fashion world. A lot of my aesthetical choices are influenced by what these friends of mine do: from Ronnie Fieg to Teddy Santis or Kim Jones, this whole group of people I met years ago, as well as Virgil (Abloh) or Matthew Williams and Heron. I knew all these people even before they became icons so I could appreciate their whole creative process and development. I've been secretly working for the past two years on a fashion project, Objective 4 life, and this is a way for me to-as happens in art-create things that I would like to wear. Then there are a lot of concepts that I think are interesting in the project, from the fact that most of the bric fabrics we use are derived from deadstock - which makes the garments all different - to a certain search for the idea of a uniform. I have a lot of clothes in my closet and often in the morning, it is complex to choose what to wear. Instead, this collection is minimal, has about 20 garments and a clear inspiration from my work and more generally from the world of art and galleries.»
A constant search for inspiration that led Daniel Arsham to become a constant presence in the Instagram feed of each of us. The living demonstration of how art and design have now assumed the rank of sneakers and apparel. The whole taste of a new generation that has perhaps got tired of social networks and perfect feeds, but who cannot help but continue to seek inspiration in everything.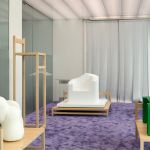 Photographer: Adriano Cisani
Photographer Assistant: Luca Gasparro
Art Director: Alessandro Bigi
Video Editor: Giada Giacomazzo
Words: Francesco Abazia
Editorial Coordinator: Edoardo Lasala
Production: nss factory