It's an arguable claim that the sentiment of romance is essentially ingrained into the fabric of Italian culture. The evidence of this is apparent with age-old love tales like Romeo & Juliet set in Verona, and all time favourite Italian films like La Dolce Vita, to everyday encounters across the country. Whether on the train, at the park, or at a restaurant, public displays of romance can be spotted in any city at any time. However, a vast majority of these passionate displays of love in Italy are shared mainly by heterosexual couples. In a recent research on discrimination conducted by psychologist Margherita Graglia, 62% of LGBTQ+ couples in Italy avoid holding hands or showing affection in public spaces for fear of experiencing violence or discrimination. For this reason, nss magazine decided to dedicate Digital Cover NO.8 to a celebration of Public Display of Affection for LGBTQ+ couples.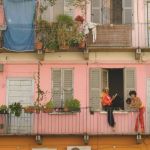 "It's evident that in Italy social spaces aren't considered safe for LGBTQ+ people," the psychologist commented in an interview last year. The past year has also seen a rise in harassment against LGBTQ+ people in the country with a viral homophobic attack that took place in Rome only three months ago, a verbal attack on the tram in Milan less than a month ago, among other incidents in public spaces throughout the year .
The current reality is that in Italy LGBTQ+ couples aren't given the same level of freedom that heterosexual couples have access to and this manifests through small gestures of fear, intimidation and sometimes outright violence in public spaces. While heterosexual people may experience their first kiss with their partners in a Piazza or at the movies , there's still a great amount of shame surrounding the idea of a same-sex or queer couple kissing or holding hands in public.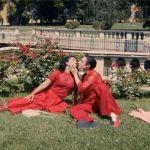 In an act of resistance against these forms of homotransfobia, we are taking the time during pride month to celebrate four real life Italian LGBTQ+ couples - Gio & Ella, Loredane & Sara, Francesco & Chiara , Massimiliano & Salvatore , along with their right to show affection or express romance in public spaces without having to worry about being attacked or harassed.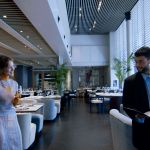 In doing so , it's also important for us to express our support for the DDL Zan law, as year after year up until now hundreds of hate crimes against LGBTQ+ individuals have gone unpunished in Italy. The law, which was proposed this year by politician Alessandro Zan, is currently still in the process, but if passed will essentially protect members of the community by punishing aggressors with imprisonment or community service. If and when this law is passed it won't necessarily fix all the issues facing the LGBTQ+ community in Italy, but it will make public spaces safer for members of the community and help in creating an equally embracing environment for individuals regardless of gender identity and sexuality. The notion of love romance has no particular gender or sexuality, and therefore it should not be treated as such. It's especially important for us to emphasize this as a streetwear magazine with a younger generation of followers in an aim to play our parts in creating more inclusive and accepting spaces in the industries that we are a part of, in our homes and in the country in general.