The Hortensia Armchair, from digital art to reality
After going viral on Instagram, Moooi will produce it for its Spring line-up
Perhaps in the future, the history of the Hortensia Armchair will be remembered as a case study or an emblematic story of its times: born as a digital project that went viral on Instagram, until very recently it was considered almost impossible to produce en masse (it takes 30,000 laser-cut "petals" of fabric to produce it) but, thanks to the design brand MOOOI, turning it into reality was possible and its official release takes place just today. The success of the synergy between the two original designers, Júlia Esqué and Andrés Reisinger, and MOOOI has led the creativity of the two to expand, enriching the concept with new colourways declined according to MOOOI's extensive textile archive.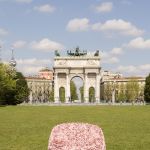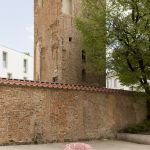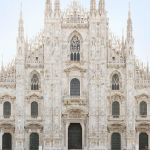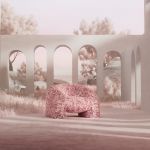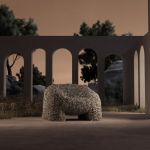 At the moment the armchair is available in two main colourways, Petal Pink and Petal Grey, but on its website, MOOOI has already created a digital simulator that allows you to experiment with a wide range of fabrics for the construction of the Hortensia Armchair, including extinct animal fabric and Pavone Dark Green and Calligraphy Bird colourways. Being able to translate a design born for the digital world into a serialized product, without losing any of the original spirit of the project was perhaps the biggest challenge for the two designers and for the MOOI company, whose CEO, Robin Bevers, commented as follows:
From the start, we were determined to get this sensational design into homes all over the world. With 30.000 petals you could call that ambitious, but it was such an exciting challenge to take on.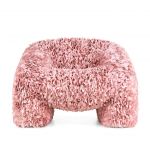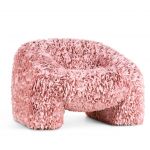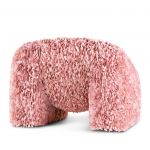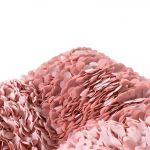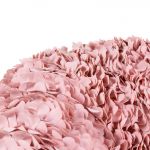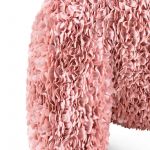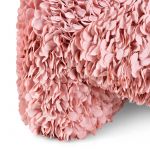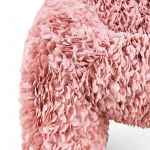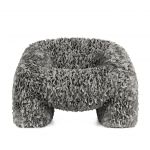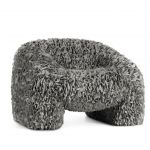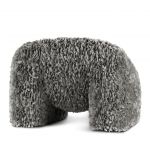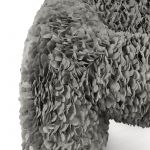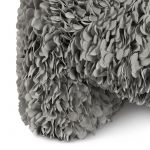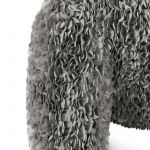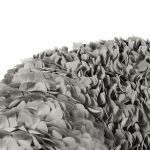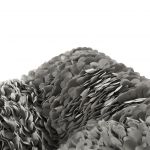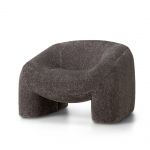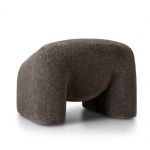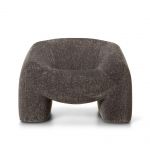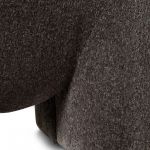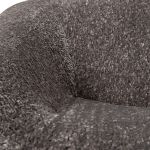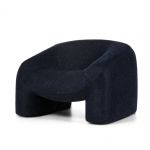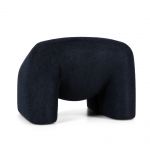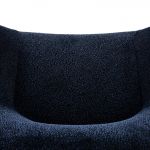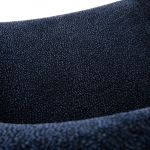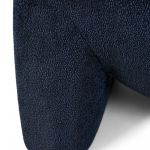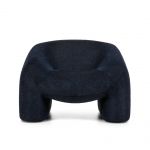 Together with the Hortensia Armchair, Andrés Reisinger also created the Ripple carpet line, also in the colours of pink and grey, which reproduces the concentric undulations that a drop produces on the surface of the water – a reference to meditation, but also to the Argentine designer's passion for digital spherical sculptures and rounded shapes.

Moooi's new Hortensia Armchair is already available online on the brand's official website.